Shenzhen, China | Nov. 27. 2016
Warp United Scientific Co., Ltd. ("Warp United") won the "Excellent Enterprise" award in the China Innovation & Entrepreneurship Competition 2016, Bio-Medical section.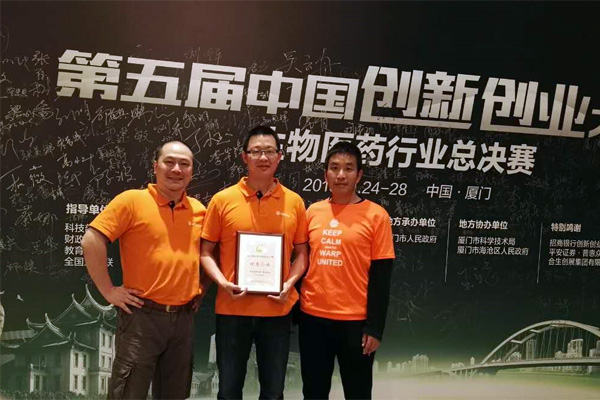 The competition, whose final stage was held in Xiamen, China, was launched by the Ministry of Science and Technology of Science to help start-up technology enterprises and teams stand out with their innovation and entrepreneurship.
Officially launched in April 2016, more than 100,000 companies and teams were signed up, among which 128 winning enterprises and six winning teams were selected nationwide. The "Excellent Enterprise" award, voted by the jury of medical professionals & investors in terms of innovation and commercialization. Warp United was awarded because of the Warp 3 Medical Recorder project, a multi-function point-of-care solution for primary care personnel and institute. Warp United is also the only medical device company winning this award.
About Warp 3 Medical Recorder
The Warp 3 Medical Recorder delivers Vital Sign, Ultrasound, and Cloud-based EHR (Electronic Health Record) in a compact, smart, point of care system for doctors, nurses, and paramedics. It's a device mostly for primary care doctors to diagnose and rule-out patients at the point of care, especially when far from any medical facilities. 
Full Warp 3 Medical Recorder information
About Warp United
Warp United is a point-of-care solution company focused on developing and commercializing handheld solutions, software, and hardware to help doctors provide medical service. Founded in 2013, situated in Shenzhen, China, by Kilo LIANG, MD, and Dongdong Zheng, MD, Warp United is led by experienced experts in medical devices and practice. The Company's first certified and commercially available product is Warp 3 Medical Recorder, a multi-purpose point-of-care solution with vital signs and ultrasound.