Shenzhen, China | Oct. 13., 2017
Warp United today announced an upgraded Valkan 3 Medical Tablet that strengthens Warp 3 Medical Recorder to full mobile operation, including ambulance and outdoor medical service. 
The upgrades of the seven-inch android device focus on optimal mobility while still packing a performance punch. The ingress protection rate is now IP 33, extended the operation from inside medical facility to ambulance and outdoor medical aid. Alongside protection, the upgrades also provide stronger graphic process up to 4K HD video output for better medical imaging capacity.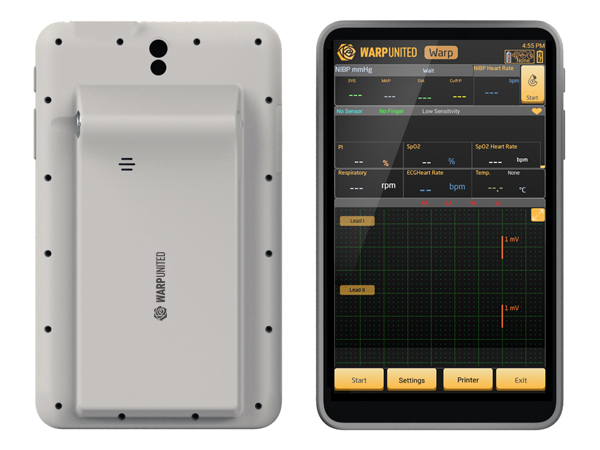 "In just the last few months, we've added dozens of new features to Valkan 3 Tablet that enhance doctor's mobile and tele-medicine experience." said Dr. Larry Lay, Vice President, Warp United. "Today, we're making Warp 3 Medical Recorder even stronger with an all-new feature that lets patient be helped anywhere."
The upgraded version of Valkan 3 Tablet is now under preparation of mass production along with Warp 3 Medical Recorder in Q4 2017.
About Warp 3 Medical Recorder
The Warp 3 Medical Recorder delivers Vital Sign, Ultrasound and Cloud based EMR (Electronic Medical Record) in a compact, smart, point of care system for doctors, nurses and paramedics. It's a device mostly for primary care doctors to diagnose and rule-out patients at the point of care, especially when they are far from any medical facilities.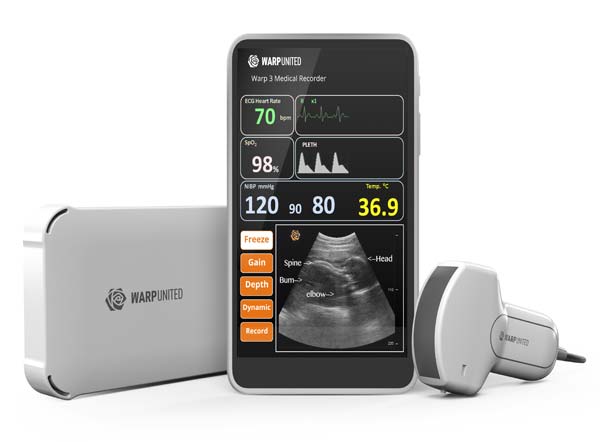 About Warp United
Warp United Scientific Co., Ltd. is a pioneer Chinese Health 2.0/Point-of-Care medical technology company headquartered in Shenzhen, China that designs, develops, and sells medical electronics, software, and online services. The company's hardware products include Warp™ Medical Recorder, Volans™ Vital Sign Module and Urxa™ Ultrasound Module. Medical software and online service include the Warp United™ cloud EMR (Electronic Medical Records) and productivity suites. 
Warp United was founded by Kilo LIANG and Dongdong ZHENG in April 2013. The founding partnership of doctors and engineers are driven by a goal in medical information infrastructure, data management, analytics and artificial intelligence (AI). Warp United committed to improving access to healthcare data stream and supporting the front-line healthcare around the globe.