In most areas of the mobile internet, the development in China is faster than the developed countries in Europe and the United States, the market penetration to be more in-depth. A few years ago, many mobile Internet thinking of entrepreneurs, broke into the field of medical electronic equipment. They will also integrate traditional medical devices into the advantages of mobile Internet: portable, medical information digitization, personal information cloud reading, and all patient information becomes big data, serving more medical institutions, serving more patients. A few years later, China's mobile Internet has made the world's attention, but in the mobile Internet medical industry, how is it? The Electronic Engineering Times specially interviewed Kilo Liang, co-founder and CEO of Shenzhen Warp United Scientific Co., Ltd., a mobile medical company in Shenzhen, to understand the progress of their company and some of the problems encountered in this industry.
What is your company's main product? What is the current market for similar products?
Our company mainly manufactures medical recorder. Warp 3 is a professional mobile Internet platform that supports frontline healthcare provider. There are four functional modules: medical tablet computer, vital sign module, micro ultrasound module and cloud electronic medical record. The whole weight is only 1 kg, to facilitate the doctor to carry. The product development project lasted three years, with complete independent intellectual property rights, was in April 2017 formally received CE certificate for medical devices by the European Union. At this stage the company is carrying out mass production preparations.
Based on the SOAP architecture, the Warp 3 Medical Recorder is a modular of handheld mobile Internet diagnostic platform, a combination of non-invasive collection of patients with ECG, SpO2, blood pressure, body temperature, pulse, respiratory and other vital signs and ultrasound images. It's a new generation of mobile Internet medical equipment, it is to collect personalized medical data services and automatically generate big medical data, and through cloud data and artificial intelligence to achieve intelligent diagnosis and global disease real-time monitoring and value-added services. 
Our major target users are general practitioners, emergency paramedics and primary health care personnel. The market access priority is currently focus on Europe, Asia, Africa and Latin America, the total capacity of the global market accounted for 55% , and then with the completion of certification, and then enter the US and Chinese markets, the market capacity of 35% and 10% respectively. 
In addition to the professional medical market, we found in the pre-market research, the elderly care market, hospital management, remote medical care market, and other medical and health-related industries also has a strong demand on medical level mobile Internet medical equipment. 
What are the major difficulties and challenges encountered in the promotion and certification of your products at home and abroad?
Maybe that we are in the medical technology and our idea is way ahead of the era, we are unsuccessfully with domestic venture capitals. In the real world, the concept of "Healthcare 2.0", "Mobile Medical", "Tele-medicine" are stolen and interpreted in China as conventional medical devices with internet connection, sometimes even online medical consultation, online registration which were  discussed by end of 1990's was also being taken out to stir fry. Fancy products, such as Scanadu, which can not prove the effectiveness as medical device and can not bring substantial help for most patients, raised huge amount of investment in China, while a truly medical-level projects could not get any favor of VCs. We found it very puzzling. Perhaps the mobile internet market, the status quo will inevitably interfere with the orientation of investors' judgments, right? 
In recent years, Chinese real economy has shrunk dramatically. In the financial chaos, most company have long struggled in financing, whether it is equity financing, or bank loans are unsustainable. Our limited funds were focus on the key development and certifications.  Facing the future development, fund raising from the venture capital will always be our biggest challenge. 
Fortunately, during the product R&D to marketing, there has always been perfect collaboration between Warp United and suppliers, research institutes, media and business partners, who unanimously recognize and fully support the Warp 3 project. For example, the SGS Guangzhou test and audit team, which is known for its rigorous professionalism, has made a high evaluation of our product design and technology. For the strict test of the product's safety and effectiveness, they invested a lot of manpower and resources to ensure the smooth implementation of the Warp 3 project. It took only 13 months to complete the Warp 3, an innovative product, to get the CE certification. 
At the same time, the market highly recognizes Warp 3 Medical Recorder, it's concept, product, and performance. Positive feedback from business partners around the world has created a great boost for our product projects. As early as before the release of the product, the number of orders is beyond our expectation. To achieve mass production, we have to keep our hard work. It is our customer who pull the project to move on. 
How do you expect to solve such difficulties?
How to use the limited resources to complete the innovative product project in the current chaotic economic and financial environment is the problem we must face, and we have adopted a variety of innovative ways to solve it.
Within the team, we use the Employee Stock Ownership Plan (Yes, the ESOP) to unite the excellent engineers and physicians in the team, which is the cornerstone of our ability to stick to victory. 
In terms of financing, we try to actively participate in all kinds of entrepreneurship competition with award to supplement our funding. We received grant in 2015 from the Future Industry Development Foundation of Shenzhen Municipality for CE certification. In 2016, as the representative of Shenzhen, Warp United Won "Excellent Enterprise" Award in China Innovation & Entrepreneurship Competition, and received funding from the national Torch Program as a part of award. 
To initiating production without own factory, Warp United outsourced it, as many high-tech companies, and established the strategic partnership with the Prime Base Inc. of 3CEMS Group, which placed 25th in the manufacturing service list. With its foundry support, the majority of supply chain problems would be solved. Working with the best partners is always our way to win. 
At the same time, in the marketing, we use Web 2.0 for large-scale online marketing. Through social media such as Twitter, Facebook, LinkedIn, we launched a precisive marketing campaign. Thus, the largest marketing coverage is achieved with the lowest marketing budget.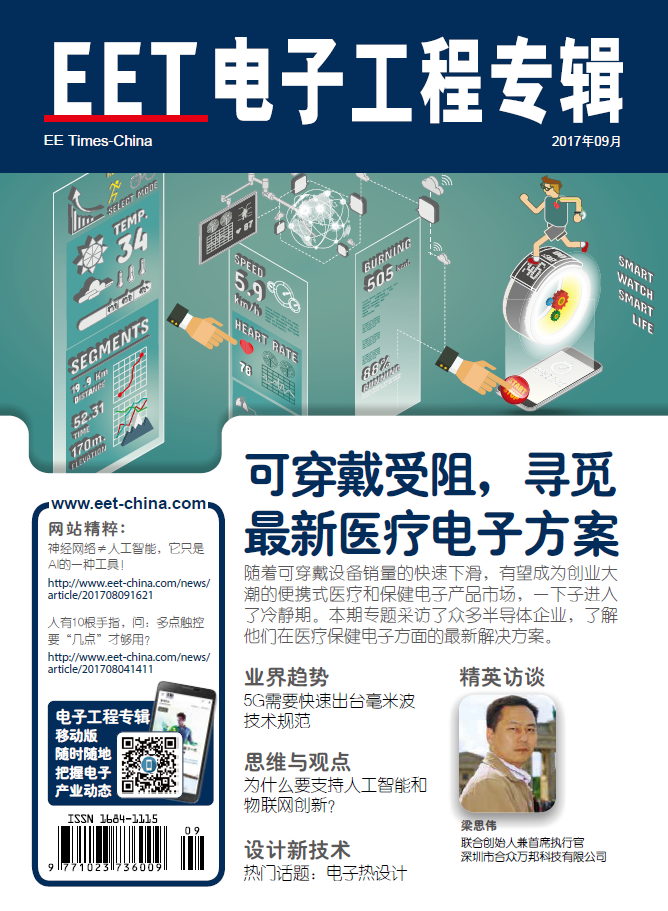 Translated and Reprint from EE Times China, September 2017, Author Fengyu
EE Times (Electronic Engineering Times) is an online electronics industry magazine published in the United States by AspenCore Media an Arrow Electronics company. The American print edition ceased with the December 2012 issue, but the magazine continues to produce print editions in China and Taiwan.
At its peak, EE Times employed a total of 30 editors, with a readership of 141,100, mostly among design and development engineers and technical managers.