Shenzhen, China | May 22. 2017 
Warp United Scientific Co. Ltd., a Health 2.0/Point-of-Care manufacturer based in Shenzhen, China, announces today the release of the new CE marked BetorTM MRI Safe Ceramic Scalpels.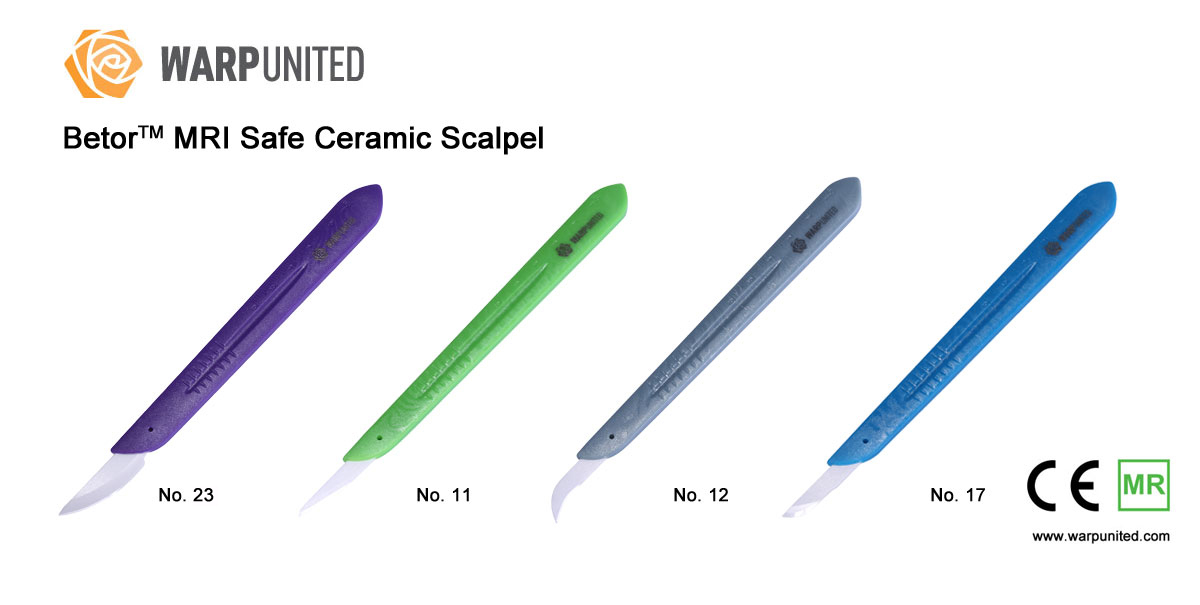 The Ceramic Scalpel is a starter introduction to technology that was developed by the aerospace and defense industry and involves the use of Zirconium dioxide, a ceramic material that is the second hardest material known, next to diamond. 
Kilo LIANG, MD, CEO/Co-Founder of Warp United, commented: "Surgical scalpel is one of the most ancient medical devices in the history. Different from the conventional instruments that have been used for thousands of years, the ceramic scalpel is a brand new technology we are introducing here. Being built with ceramic blade and plastic handle, sharp and non-magnetic, it is ideal for surgery in MRI environment. It demonstrates that the innovation is everywhere, even among the most common things."  
About Warp United
Warp United Scientific Co., Ltd. is a pioneer Chinese Health 2.0/Point-of-Care medical technology company headquartered in Shenzhen, Guangdong that designs, develops, and sells medical electronics, software, and online services. The company's hardware products include the Warp Medical Recorder, VolansTM Vital Sign Module and UrxaTM Ultrasound Module. Medical software and online service include the Warp UnitedTM cloud EMR (Electronic Medical Records) and productivity suites. 
Warp United was founded by Kilo LIANG and Dongdong ZHENG in April 2013. The founding partnership of doctors and engineers are driven by a goal in medical information infrastructure, data management, analytics and artificial intelligence (AI). Warp United committed to improving access to healthcare data stream and supporting the front-line healthcare around the globe.