Shenzhen, China | May 10. 2017
Warp United, a pioneer Health 2.0/Point-of-Care solution manufacturer based in Shenzhen, China, announces today a partnership with Prime Base INC, a leading Electronic Manufacturing Services (EMS) solution provider based in Guangzhou, China. The strategic partnership offers broad manufacturing capacity and high quality to expand international presence of its revolutionary point-of-care system, the WarpTM 3 Medical Recorder, which recently received CE certificate for marketing in the European Union.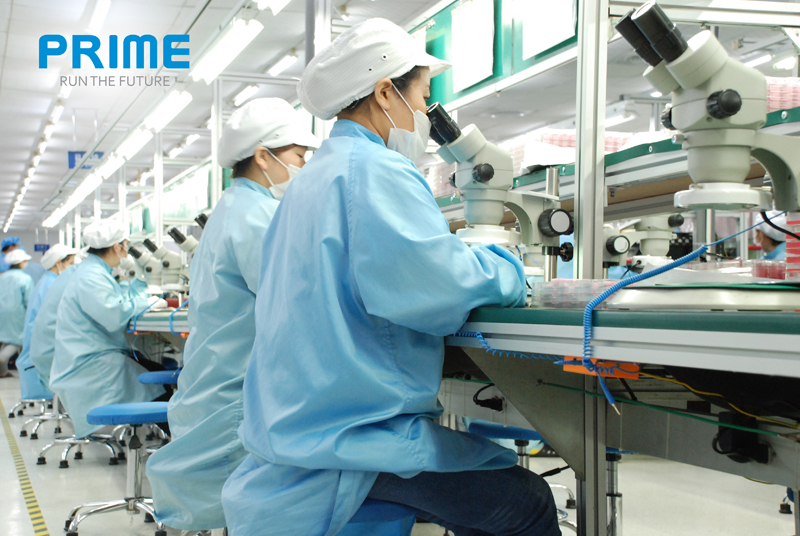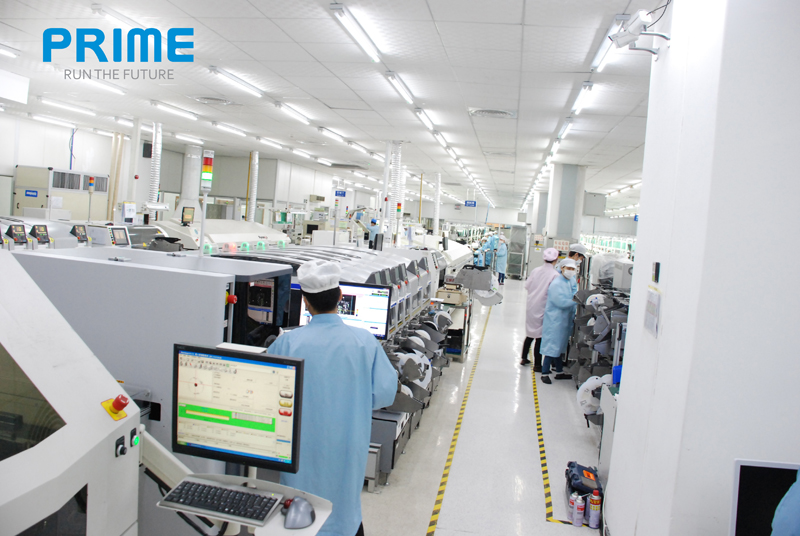 Warp 3 Medical Recorder, which is developed by Warp United as Health 2.0 infrastructure, provides point-of-care vital signs, ultrasound and cloud Electronic Medical Records (EMR) for primary care, emergency, and medical relief. The relationship with Prime further extends the company's supply chain, providing quality assurance system. Prime currently specializes in the Electronic Manufacturing Services of Automotive, Industrial, Communication, Consumer, and Medical products, a strong experience and capacity in supporting Warp United's global operation.
"The partnership with Prime not only assure us a strong base of product quality and capacity, it also allows us to deliver smaller volume," notes Kilo LIANG, MD, CEO/ Co-Founder of Warp United. "Many successful technology companies nowadays have similar supply chain arrangement, cooperating with expert EMS, instead of building their own factory. It not only allow us focus on the product R&D and marketing, but also ensure the product quality from the very beginning." 
About Warp 3 Medical Recorder
The Warp 3 Medical Recorder delivers Vital Sign, Ultrasound and Cloud EMR (Electronic Medical Records) in a compact, smart, point of care system for doctors, nurses and paramedics. It's a device mostly for primary care doctors to diagnose and rule-out patients at the point of care, especially when they are far from any medical facilities.
About Warp United
Warp United Scientific Co., Ltd. is a pioneer Chinese Health 2.0/Point-of-Care medical technology company headquartered in Shenzhen, Guangdong that designs, develops, and sells medical electronics, software, and online services. The company's hardware products include the WarpTM Medical Recorder, VolansTM Vital Sign Module and UrxaTM Ultrasound Module. Medical software and online service include the Warp UnitedTM cloud EMR (Electronic Medical Records) and productivity suites. 
About Prime Base
Prime Base Inc., 2017 SEAs (Service Excellence Awards) in Quality Manufacturing Winner, established in 1998, Guangzhou, China - also known as part of manufacturing business of 3CEMS Group, is with decade electronic manufacturing experiences as a world-wide well known EMS solution provider. It delivers total solutions in the broadest ranges of PCBA, Box-Build, System Build and System Integration. PRIME mainly focuses on producing and manufacturing electronic devices for customers in Communication, Industrial, Automotive, Maritime and Medical industries. According to Manufacturing Market Insider's 2017 list of Top 50 Global EMS providers, Prime places at 48, and the 3CEMS Group places at 25.