Shenzhen, China | Oct. 13. 2016
Warp United Scientific Co., Ltd. ("Warp United") won the "Prize for Excellence" award in the 8th Shenzhen Innovation & Entrepreneurship Competition, Bio-Medical section.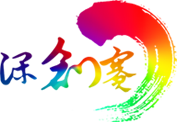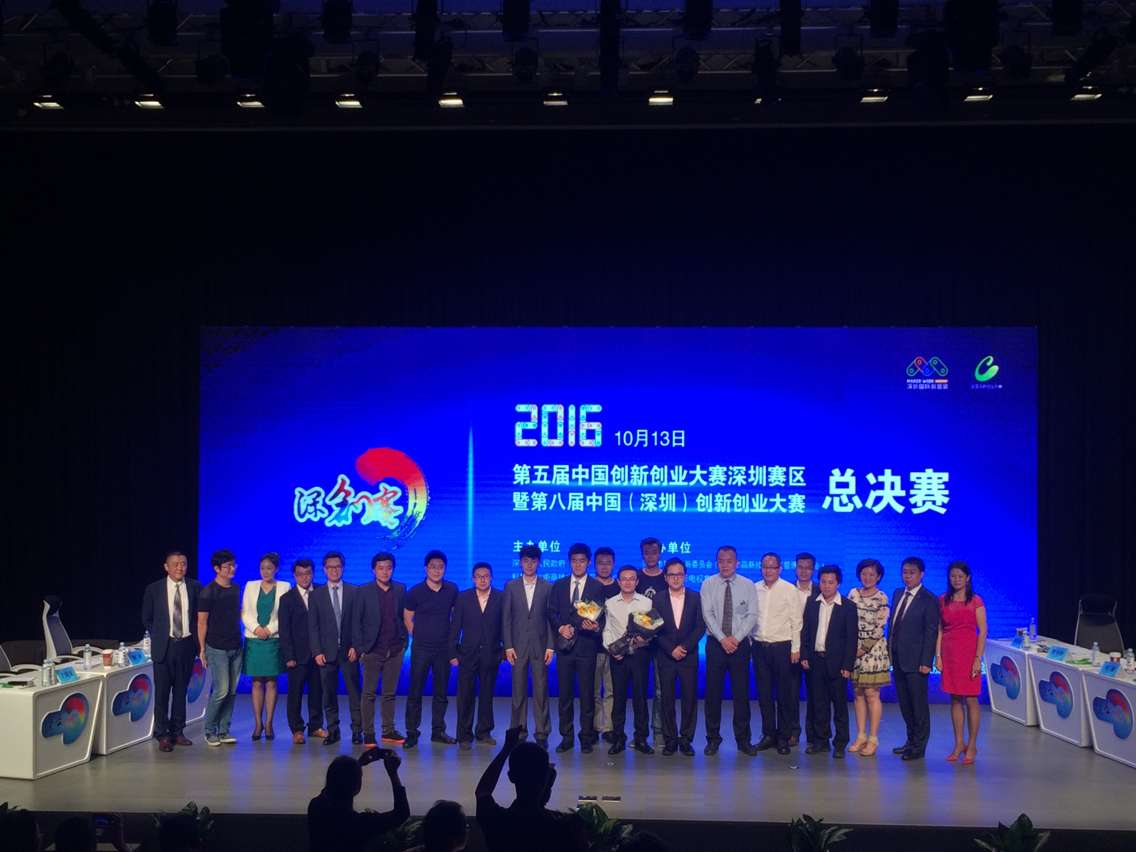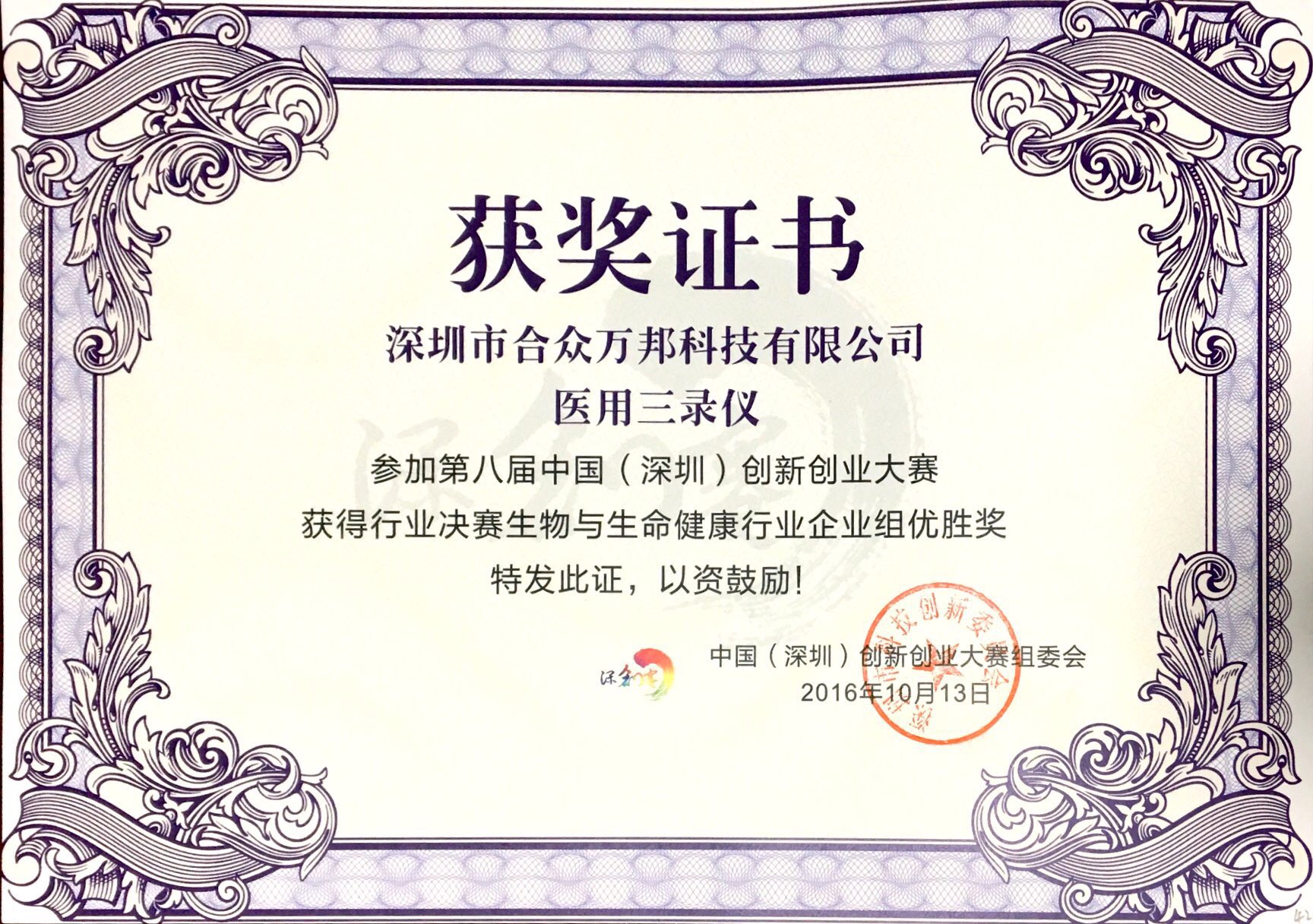 The 8th China (Shenzhen) Innovation and Entrepreneurship Competition (hereinafter referred to as "competition") is co-sponsored by Shenzhen People Government, Torch High Technology Industry Development Center, Ministry of Science & Technology, and held by Shenzhen Science & Technology Innovation Committee (Shenzhen Administration Committee of High-tech Industrial Zone) and Shenzhen Media Group.
The competition provided funding with RMB 1.3 billion such as government startup fund, interest subsidy for cooperation among bank, government and enterprise, paid fund of equity and social capital. The competition also introduced 50 venture capital investment institutions and attracted nearly 4,000 projects covering five industries, namely: Internet and mobile internet (information technology), electronics technology, biological and life technology, advanced manufacture, and material and energy (including energy-saving and environmental material and energy).
About Warp 3 Medical Recorder
The Warp 3 Medical Recorder delivers Vital Sign, Ultrasound and Cloud based EHR (Electronic Health Record) in a compact, smart, point of care system for doctors, nurses and paramedics. It's a device mostly for primary care doctors to diagnose and rule-out patients at the point of care, especially when they are far from any medical facilities.
Full Warp 3 Medical Recorder information
About Warp United
Warp United is a point-of care solution company focused on the development and commercialization of handheld solution, software and hardware, to help doctors to provide medical service. Founded in 2013, situated in Shenzhen, China, by Kilo LIANG, MD and Dongdong Zheng, MD, Warp United is led by experienced experts in the medical device and practice. The Company's first certified and commercially available product is Warp 3 Medical Recorder, a multi-purpose point-of-care solution with vital sign and ultrasound.