Shenzhen, Jan. 15. 2015
Warp United is proud to announce the launch of the Warp 3 Medical Recorder Crowdfunding and Pre-order Campaign on Indiegogo.
The Indiegogo launch gives medical and veterinary professionals, as well as medical device distributors, an opportunity to get their hands on the first - and limited edition - Warp 3 Medical Recorder.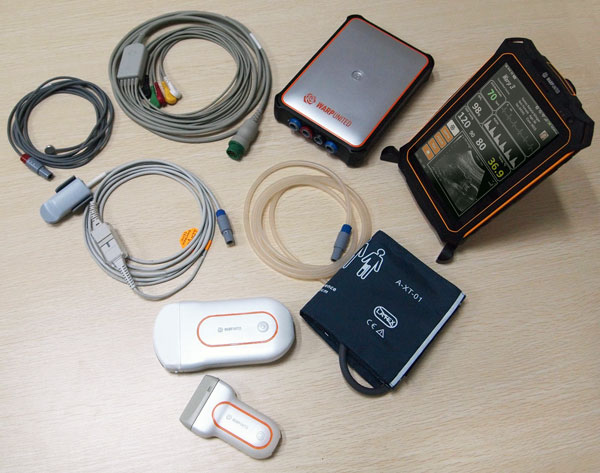 The Medical Recorder is a device that doctors use to diagnose a patient (or wounded) on-site, especially when they are far from any medical facilities. We've built a system of handheld devices around the original Star Trek concept that helps a doctor examine a patient - anywhere and anytime. It can be used in routine clinical practice, in accident and emergency situations, natural disasters, rescue and relief scenarios. 
The Warp 3 Medical Recorder consists of three main parts, the Valkan Tablet, the Urxa Ultrasound Module and the Volans Vital Sign Module. Using non-invasive technology to gather vital signs, such as ECG, blood pressure, SpO2 (Oxygen Saturation), and ultrasound images, the device makes it much easier for medical personnel to make quick, on site decisions. Doctors can relay vital information to follow-up medical personnel, seamlessly and securely, using the integrated WarpCloud EHR system. With our compact and mobile design, it's easy to carry and operate in all kinds of environments - it's built to IP67 standards.
Visit our Indiegogo campaign page for all the details and to order the Warp 3 Medical Recorder at its lowest introductory offer.