Shenzhen | Jan. 11. 2022
Amid the substantially increased challenges of hospital-acquired infection and cross-infection threatening healthcare workers and patients, Warp United releases today the TK-1 Disposable Stethoscope, a full plastic multi-scenario solution for a safer medical practice.
According to several reports, the hospital-acquired SARS-CoV-2 infection rate is 12–15%. Healthcare personnel (HCP) and patients need more protection from infection and cross-infection. In exposure to Covid-19, besides personal protections, disposable medical devices are another key to reducing the risk. As an answer, the lightweight (2.5 oz. or 70 g) TK-1 Disposable Stethoscope is the latest plastic version of the traditional medical acoustic device. The new solution is disinfectable and easy to handle by replacing metal parts with acoustically efficacious engineering plastics.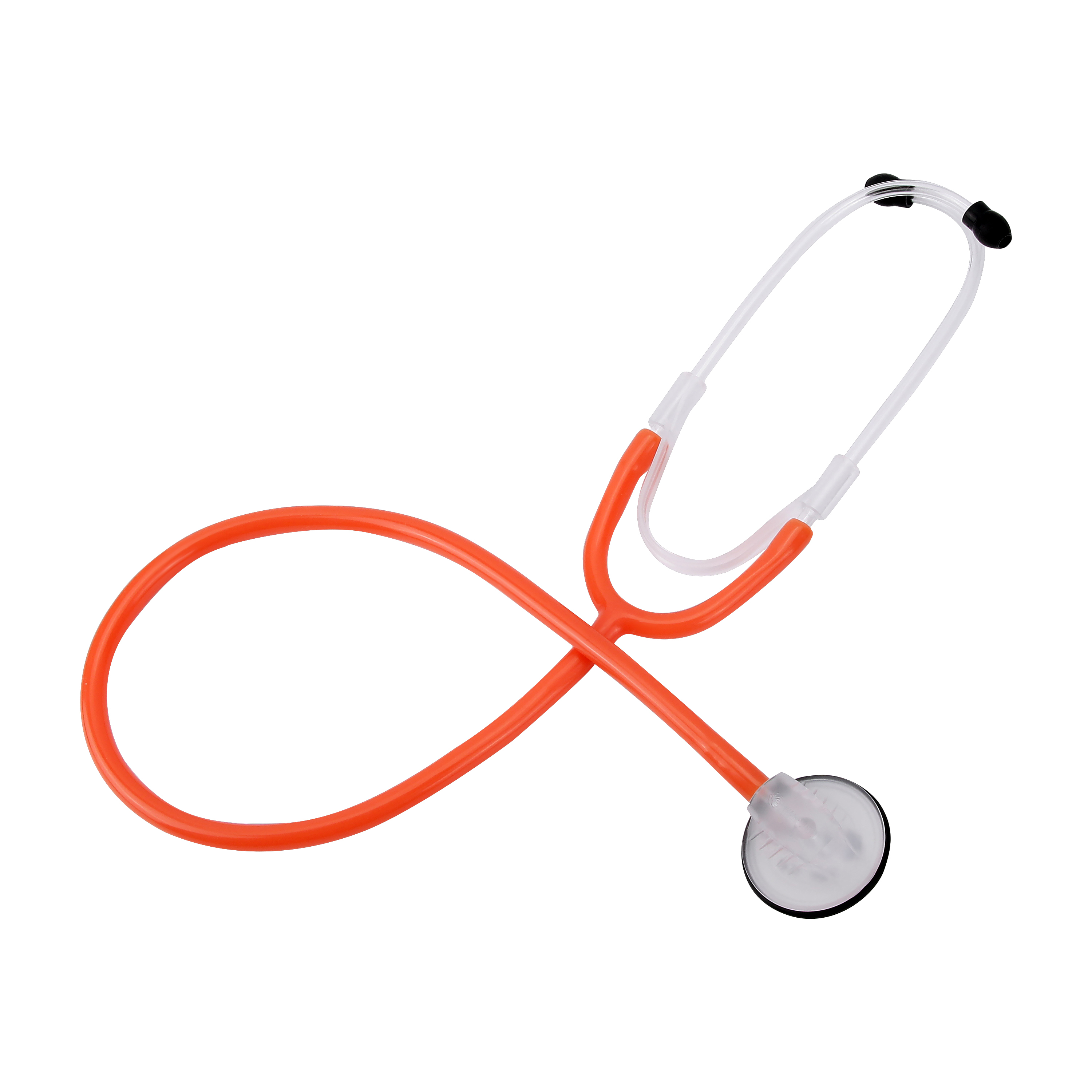 The TK-1 can be a fully functioning 31-inch dual-frequency stethoscope for a low-risk everyday medical practice. It is suitable for liquid cold disinfection or even EtO Sterilization, unlike the corrosive metal stethoscopes. In a higher-risk exposure scenario, the TK-1 is easily disposed of by incineration at a minimal environmental cost.
"In the beginning, the TK-1 Disposable Stethoscope was developed as an MR Safe solution for magnetic resonance imaging with the high magnetic field." Kilo LIANG, MD, the CEO/Co-Founder, commented, "However, as the global pandemic of Covid-19, we realized that it is also an ideal solution to reduce the risk of SARS-CoV-2 infection among HPC and patients. During a routine physical exam, a stethoscope has to contact the patient and the user at the same time to make it work."
The TK-1 Disposable Stethoscopes, with various and mixed colors for easy identification by the user and patient, are now available globally. Warp United also offers them on its official Amazon shop as a retail channel.
About Warp United
Warp United Scientific Co., Ltd. is a pioneer Health 2.0/Point-of-Care medical technology company headquartered in Shenzhen, China. Founded in April 2013, Warp United is driven by medical information infrastructure, data management, analytics, and artificial intelligence (AI). Warp United is committed to improving access to the healthcare data stream and supporting frontline healthcare around the globe.